ALUXES, MYTH or REALITY?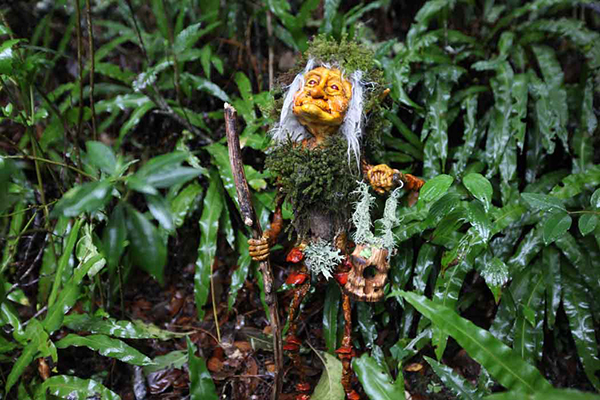 In Quintana Roo there is an abundance of a variety of narratives related to mysterious, mystical and enchanting supernatural beings that swarm at night in miplas, mountains, jungles and cenotes. These are tiny monsters commonly known in the area as aluxes.
Popular knowledge tells that these little creatures are descendants of the Dwarf of Uxmal, and like him, they were originally created from clay by long-lived Mayan priests, who collected mud from virgin caves.
The creation was left to rest for several nights (9) and later mixed with a potion made of honey and wild flowers to later be placed for another 9 nights on an altar with sacá, taking care not to let the sun hit it at any time.
After the specific time had elapsed, they scattered the sculptures enchanted by the jungle between songs and prayers to endow them with the power to fulfill their mission, to take care of the harvest.
Currently, there are those who claim to see them at dusk, a time when they leave their caves and return to their dens before Phoebus shines again.
A curious fact is that they are usually accompanied by their pets, species of dogs made of the same materials as them.
These beings are very particular and the truth is that they were not created to make friends, since they tend to adopt the same attitude and treatment they receive from humans who enter their territory.
Suppose you are a tourist who decides to visit one of the many cenotes or caverns in the Riviera Maya. You're not having a good day, so you're ready to utter rudeness or insults in the place, to complain about the site, for example. The aluxes could transmit a disease through the wind, known in the Mayan peoples as "bad air", which generally includes fevers and delirium.
On the other hand, if you take them into account, respect them and treat them with kindness, make an offering of food or some shiny object that you have to share, they will take care of the place in return and ensure that your visit is harmonious and pleasant.
If you have a hard time imagining them or want to know exactly what they look like, we can add that their appearance is like that of children, they wear espadrilles and a hat. They are not bad, but they are very mischievous, they like to play, run around the place and hide some things.
Another of the stories that surround these "pixies" refers to the fact that if you want your land to be guarded by an alux, you must place a little house for him. However, after 7 years the door must be sealed or else, he will begin to act against the one who has adopted him and everyone who is in his path. And it is not a good omen at all to destroy the house of one of them.
There are many stories of people who say they have had encounters with the Aluxes, some of the experiences are good, others not so much.
Would you like to meet any of them? How would you react if you saw them!?