Death is not emptiness, nor is it oblivion. It is a living presence in memory.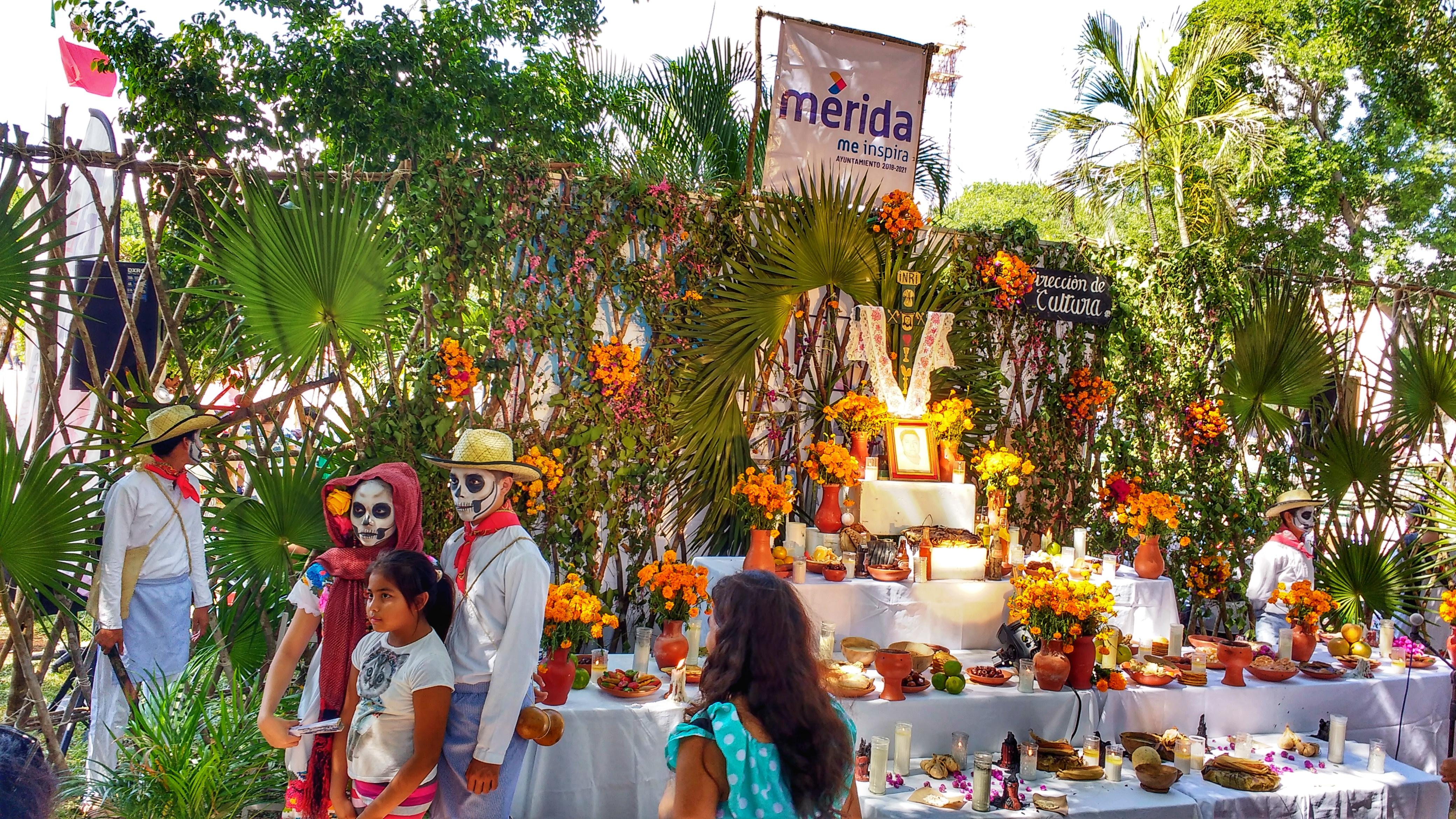 The traditional and popular festival of the Day of the Dead is a widely extended and well-preserved cult in many regions of Mexico.
Death represents one of the basic elements of the culture of this country. It may sound strange to you and you may wonder why this is so.
In this blog post we tell you that it is a pre-Columbian rite. When someone died, their relatives would organize a banquet and celebration in order to guide them on their journey to Mictlan.
The Day of the Dead, from a deeply rooted aboriginal worldview, implies the transitory return of the souls of the deceased, who return home, to the world of the living, to live with family members and nourish themselves with the essence of the food that is offered to them. at the altars placed in his honor.
Death is not emptiness, nor is it oblivion. It does not have a negative connotation. On the contrary, it recognizes in the soul of the deceased a living presence that is going through a new stage of being and needs to be accompanied and recognized.
Due to the influence of Catholicism, the dates on which it takes place are November 1 and 2 of each year. 1st dedicated to the Saints (children) and 2nd to adults.
Every time, hundreds of thousands of families across the country build altars with dedication to honor their deceased. In them, they light incense and place the favorite sandwiches of those who are no longer there, adding numerous cempasuchil flowers, chopped paper, sugar skulls, dead bread, mole and some special detail.
An altar, to be complete, must represent the four elements:
Water, placed in a jícara or clay pot.
Earth, with the various foods.
Fire, with candles that are lit at night to help souls stay on track.
Wind that is represented through the chopped paper always representing different figures.
Likewise, the festivities include decorating the tombs with flowers and often making offerings on the tombstones. Therefore, the cemeteries are transformed into colorful, luminous and festive settings.
The Day of the Dead is celebrated throughout Mexico, and acquires some variants depending on the region.
Michoacán and Oaxaca are among the richest states culturally speaking and this celebration is extremely significant.
The streets smell of flowers and coffee. The colors of the family altars everywhere, the giant catrinas in the streets, the murals and the large number of parties and events dazzle those who visit these sites.
The transcendence of this cultural expression, integrating, representative and popular, has merited that (UNESCO) declare it in 2008, Intangible Cultural Heritage of Humanity.